PLAY LIKE A HERO!
Heroic is an Open Source GOG and Epic games launcher for Linux, Windows and macOS. Also available on the SteamDeck!
MAIN FEATURES AND MORE INFO
Wine Settings
Besides using the right Wine version, it is important to setup everything to have the best gameplay experience on Linux and on macOS. Under the Wine Settings it is possible to auto install tools like DXVK, VKD3D, FSR and also to run WineCFG, Winetricks and Run EXE on the prefix, so you can install games pre-requisites in a easy way.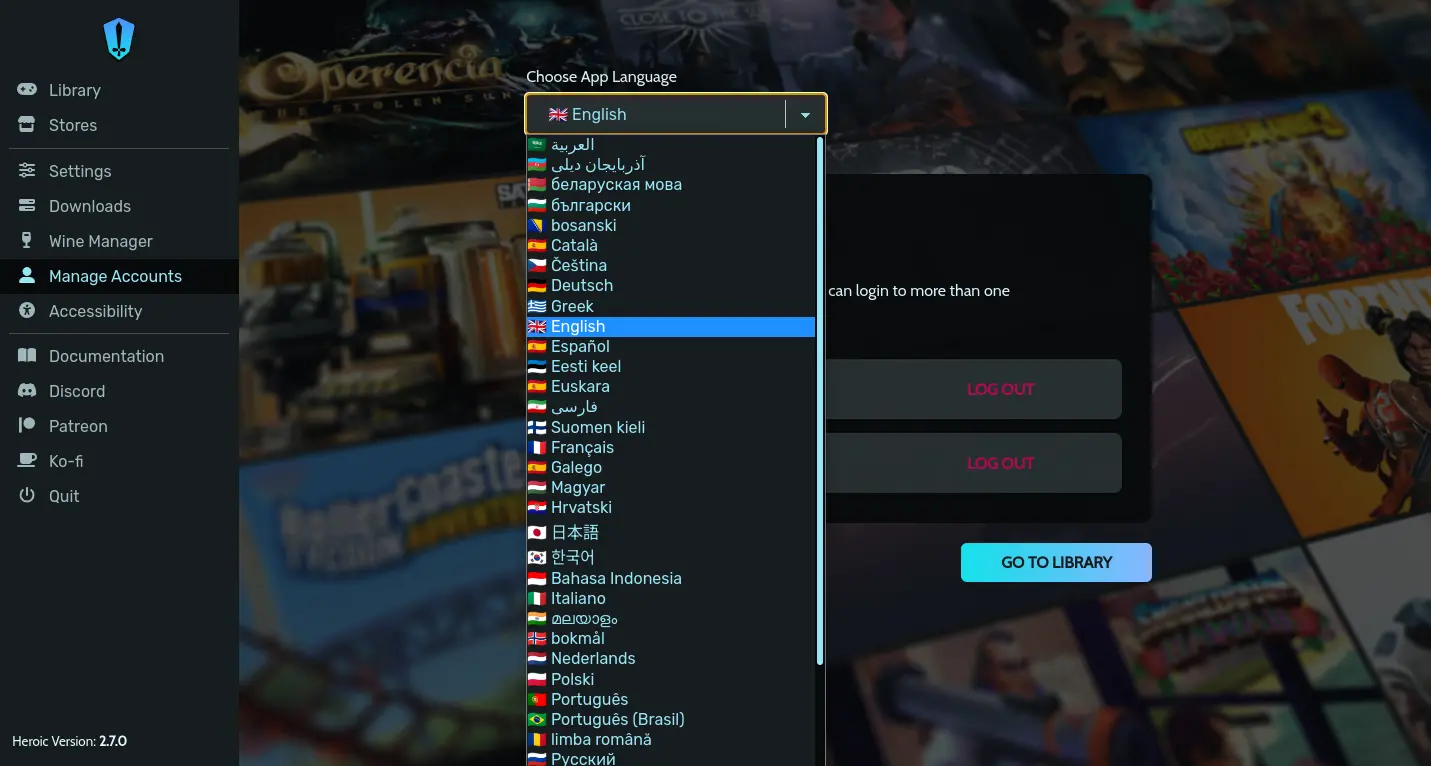 Multi Language
Heroic was translated by the community in more than 30 languages, from Portuguese to Korean, from Farsi to French. You can also help with translations by accessing our Weblate Page